South Central District 4-H Volunteer Fall Day
Find this article at:
go.ncsu.edu/readext?323558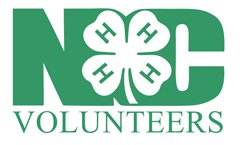 South Central District Fall Volunteer Day
Saturday, November 22nd, 2014
715 Cabarrus Avenue West in Concord, NC
Cabarrus County Cooperative Extension Office
Registration from 9:30a-10:00a
Event from 10:00-2:00p
Cost is $10/volunteer which includes lunch and workshop materials.
Checks Made Payable to: South Central District Volunteer Leaders Association
Registration Deadline: Friday, November 7, 2014
For more information or to register, please contact Catherine Daniels ASAP
at 704-353-0740 or via email at catherine_daniels@ncsu.edu
South Central District 4-H Volunteer Leaders Association Fall Day
Tentative Agenda:

9:30 a.m.                       Registration
10:00 a.m.                     Welcome & Refreshments
10:15 – 11:15 a.m.      Workshop #1
11:20 – 12:20 p.m.      Workshop #2
12:30 p.m.                     Lunch & Business Meeting
2:00 p.m.                       Safe Travels
Lunch Menu:
Grilled Herb Chicken, Mashed Potatoes, Buttered Herb Corn,
Peach Cobbler, Rolls, & Tea
Workshop Descriptions:
A. Fundamentals of 4-H (Master ACE Bronze Level)
You will learn everything about 4-H a volunteer needs to know to become an outstanding leader in your county 4-H program.
B. Teambuilding Activities
Working together and learning from each other is the number one focus of this workshop. You will learn new ways of using teambuilding skills to work with the youth in your county. Remember all the pieces together make for a beautiful
4-H life!
C. Public Speaking: Dressing for the Occasion (Master ACE Silver Level)
This section will cover how to dress for success for 4-H'ers and volunteers. You will learn how important first impressions are for a competition and volunteers working in the community.
D. Refurbished Decorative Jars
Seeing is believing, and what you will learn in this class will definitely make you a believer. It will make you a believer in your ability to make beautiful and useful items out of glass jars. Not only are these craft projects great for items you'll want to use yourself, but many would also make great gifts.
E. Leadership Basics (Master ACE Gold Level)
Workshop participants will learn about:
Defining Leadership, Understanding Personal Leadership Challenges, Assessing Characteristics of good leaders and Communication & Team building in Leadership Roles.