4-H Volunteer Opportunities & Involvement
We appreciate your interest in using your skills to serve our 4-H youth of Mecklenburg County. Volunteering is one of the most valuable gifts you can give yourself and your community! Below we have listed our ongoing opportunities as well as curent/time specific 4-H volunteer opportunities. For more information and details as to which volunteer opportunity will best suit you please contact 4-H Program Assistant, Catherine Daniels at catherine_daniels@ncsu.edu or by phone: (704) 353-0740.
ATTENTION: New, current, and/or interested 4-H volunteers!
Click below to sign up for the 4-H volunteer listserv to get updates on upcoming opportunities, volunteer appreciation, training, and other great information from 4-H.
Mecklenburg County 4-H Volunteer Application & Background Check
4-H Volunteer Media Release
Ongoing 4-H Volunteer Opportunities:
4-H Club Leader/Co-Leader or Club Helper
Traditional 4-H Programming Volunteer
>  Formal 4-H Club setting
4-H STEM Curriculum/Programming Volunteer
Mecklenburg County Park & Recreation 4-H Programming Assistant
>  Assist with use of 4-H curriculum within local recreation centers
4-H Focus Area(s), Guest Speaker, & Summer Volunteers
>  Financial Literacy, Embryology, Gardening, Shooting Sports, etc.
Individually Tailored 4-H Volunteer Experiences
Service Learning for Students
>  Short-term 4-H volunteerism opportunities for course credit
>  Short-term 4-H volunteerrism opportunities for community service
Episodic Volunteer
>  One-time or short-term 4-H volunteer opportunities to fit your schedule
Current/Time Specific Opportunities:
4-H Summer Fun
4-H Camping: Summer Residential Camp Chaperone
4-H State, Regional, & District Events: Chaperones
4-H Partnership with Meck. County Fire & Life Education Safety Bowl
4-H Partnership with North Carolina State Fire & Life Safety Education Bowl
4-H Partnership with Mecklenburg County Safe Kids Coalition
4-H Curriculum Training Assistance
4-H Data Entry & Administrative Assistance
4-H Kids in Need Foundation Donation Organization
4-H County Advisory Council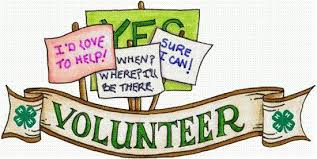 Was the information on this page helpful?